About GR Insurance Associates
Our Business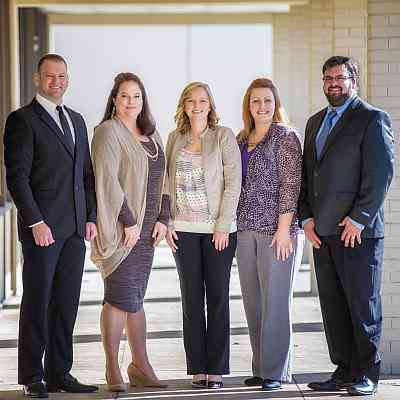 I started this business in 2009 with a different vision in mind-a vision where my name is more important than money. We run our business based on principles of honesty, integrity, and most of all the GR: "Do unto others as you would have them do unto you." The goal of our agency is not to make a "quick buck" but rather to have a very good long term relationship with you for years to come. Our motto is "to look out for YOUR best interest" One of my personal goals in life is to help people see that your life will be much better if you "actually care" about other people, instead of only caring about yourself, only looking out for your own best interest. I can honestly say that this is the key to my success in life. I can tell you, even if you are not the right fit for our agency, that we still ACTUALLY care about you, your well being, and your best interests. This is how we do business.
When you have us shop your insurance, you don't just get a quote from one insurance company, But we quote you with the spread of over 20 of the most competitive A.M. Best A rated companies on the market such as: All State, Progressive, AAA, Safeco/Liberty Mutual, Allied/Nationwide, Hartford, MetLife, Travelers, State Auto, Cornerstone, GMAC, Grinnell Mutual, and several more. And we are a directly appointed agency with all of the companies, we are not just a brokerage… We are directly appointed with all of the companies, and that gives us the best rates available on the market with those companies!"
We almost always can find the best rates anywhere in the market. 7 out of 10 times we quote someone, we are able to give them better coverage, and save them money… If you are better off to stay where you are, we will tell you. We find the right fit for you that fits your specific needs… Every company is different, and every company has a different rating platform. The way the companies rate you is very complex, and that is why it is such a benefit for us to quote you with over 20 companies competing for your business and find the right company to insure you.
We will keep you on the cutting edge of the ever changing Insurance Industry. Our agency is an SIAA Insurance agency (Strategic Insurance Agency Alliance). SIAA has a very high standard of excellence, and it is very difficult to become an SIAA agency. Because we are under the SIAA umbrella, which now makes up close to one out of every 7 independent insurance agencies in America, we are able to be directly appointed with many insurance companies instead of just a few. The way the insurance companies view SIAA is one gigantic agency comprised of many small agencies. Because of this, we do not have stringent quotas with all the companies. That is why we are able to represent so many different companies and almost always find you the best rates.
SIAA also keeps us on the cutting edge of the every changing insurance industry and on the cutting edge of technology that helps us service our clients. They always keep us "in the know" with what is happening in this crazy zoo of the insurance wold. All of this enables us to offer many value added services that most agencies do not offer. One value added service is that our agency has it's own smart phone app, enabling you to view your insurance policy, id cards, pay bills, file claims, communicate with the agency, and much more!
We are one of the fasted growing insurance agencies in all of southern Missouri. We make this so easy for you. You don't even have to get up off your couch! We can bind coverage right over the phone and send you a first class business packet over the mail. We provide a return envelope for you to send back the signed docs, and make everything supper easy and streamlined for you. Or, we can do it all via email/fax. We try our best to go above and beyond any other agency in the market! Our office is well staffed and we want to make sure we keep a good long term relationship with you and give you the best service you will find anywhere in the industry.
We are endorsed by Dave Ramsey, a financial specialist who helps people get out of debt. We are Dave Ramsey's Endorsed Local provider (ELP), and we have one of the biggest territories in the nation out of all of Dave's ELP's, we represent over ½ of the state of Missouri as our territory… We have also been one of the top rated ELP's nationwide! The reason why Dave Endorses us, is because he has helped millions of people around the nation to get out of debt and save money. One way he helps people with this, is to advise on how save money on their insurance, and make sure they are properly covered. Dave's staff has qualified us and knows that we are very often times able to save people substantially on their insurance.
Meet the Team
Meet Bailey Gilder – Customer Service Representative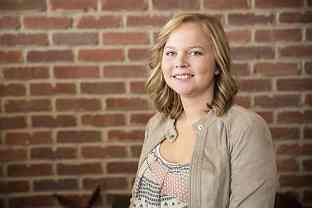 Bailey grew up and attended high school in Waterloo, IL. She ventured off to college at Southeast Missouri State in Cape Girardeau, MO where she met her husband Dusty. There she graduated with a B.S. in Secondary Education and taught high school Spanish for two years before taking time off to start her family.

Bailey and Dusty are the proud parents of their only daughter.

Bailey has been a licensed insurance agent since 2014. She originally started her insurance career working for a Shelter agent before joining the GR family in July of 2016.
Outside the office you can find probably find Bailey participating in her family tradition of barrel racing where her and her husband own a horse breeding and training operation and travel the country competing against some of the best horses and riders in the world.

At the end of the day, Bailey loves being able to help people find the proper coverages to fit their needs. My drive is to do the best I can at everything I do.
Jenny Proctor – Agent and Personal Lines Manager
Central Iowa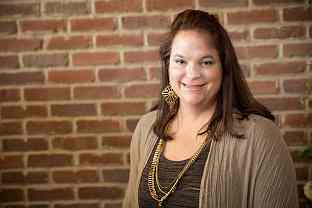 Jenny is a proud graduate of I-35 High School in Truro, Iowa. She began college at the University of Iowa as a botany major, however couldn't hold off the urge to get a "real job" in the insurance industry as a clerk for Employer's Mutual Insurance Company in Des Moines, Iowa.

Since then Jenny has worked for a number of top insurance companies, holding various
positions,including Allied Insurance, Rain and Hail Agribusiness as an underwriting assistant and ING Financial as a financial advisor.

After marrying her incredibly exceptional husband they decided to moved south to be near her parents in Southeast Missouri. During that time Jenny spent most of it (10 years) working as a sales coordinator for a major apparel distributor. She also has owned her own insurance agency and returned to school to finish her degree in business.

During that time they also added two daughters to their family Abby and Lizzy.
Now for the last two years Jenny calls GR Insurance home where she is a Personal Lines Manager and licensed agent.

During her spare time Jenny loves to garden and actually preserves much of the food that my family eats throughout the year. She also enjoys the outdoors, fishing, hiking, kayaking and camping with her family.
She also enjoys a good book and can often be found in kitchen cooking with home-grown herbs and produce.

Jenny also generously volunteers her time in the community as a CASA (Court Appointed Special Advocate) for foster kids. She is also a volunteer board member for the University of MO Extension Council, which helps bring a broad base of programs to our local communities. She also serves on the Governing Board for our Community Counseling Center.

At the end of the day Jenny wants to feel like she accomplished something that made a difference.
Meet Rebekah Howell – Commercial Account Manager
Marble Hill, MO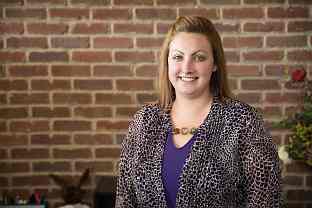 Rebekah has been in the insurance industry for five years. She was the Office Manager for a small insurance agency until she was offered the job of her dreams here at GR Insurance.

She met her husband, Jerod Wayne in very unusual way during a fender bender. Rebekah backed her new car on to his trailer and they've been "hitched" ever since.

Rebekah is a licensed Life and Health Insurance agent and is also certified for Medicare Advantage and Supplement plans. However her true insurance passion lies working with business owners to protect their business.

When she's not working you might find her spending time with her family and exploring new places. She also enjoys all the standard mom activities like going to her son's basketball and baseball games and the occasional DIY home improvement project.

"I'll volunteer to help anyone that needs it, with just about anything they need help with." Rebekah works in insurance because she believes it was the path she was divinely led down. After working in several industries, insurance is the one she enjoys the most.
At the end of the day Rebekah wants to get the job done and make her clients happy. But most of all being a Mom and a Wife pushes her to do her best and set a good example at home.
Meet Grady Gamble – Owner
Independence Missouri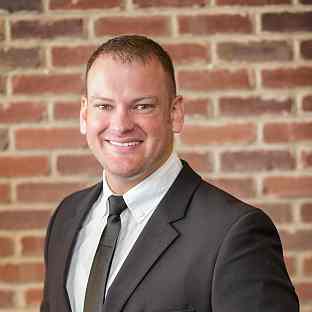 Grady graduated as an honor roll student and athlete from Truman High School in Independence, Missouri. As an athlete he was a runner up for the Wendy's Heisman award and later became a swimmer for the Mizzou Swim Team where he swam with a few Olympians.

He is a fourth-generation insurance agent and found his long way back home, like the Prodigal Son, to the best career as an insurance agent.

Grady started GR Insurance in 2009 with a different vision than most agency, where the GR name is more important than money.

Grady runs their business based on principles of honesty, integrity, and most of all, it's name sake, the GR: "Do unto others as you would have them do unto you." The goal of the agency is NOT to make a "quick buck" but rather to have a very good long term relationship with you for years to come. Our motto is "to look out for YOUR best interest."

Before all that, Grady attended the Police Academy at MAC (receiving an award only given 4 times in school history) and graduated from UMSL with a B.A. in Law, Criminology, and Criminal Justice while juggling two sales jobs.

He became a supervisor for UPS in Earth City, MO then moved to southeast Missouri to become a part of a church and worked in construction. Shortly after, he started his own self funded car dealership in 2006, and changed pace in 2009 with the ailing economy that when GR Insurance was formed. Now they are one of the fasted growing insurance agencies in all of southern Missouri.

Grady believes a big reason for that is because they make it so easy for you to do business with them.

They do that by issuing coverage right over the phone and using electronic signature technology to avoid making unnecessary trips to the office. They also attribute that success to their focus on building long term relationship with you by giving you the best service you will find anywhere in the industry.

Behind it all Grady hopes he can be a vision to help others, and to be a blessing- in a dark and corrupt world.
Meet Greg Rogers, Co-Owner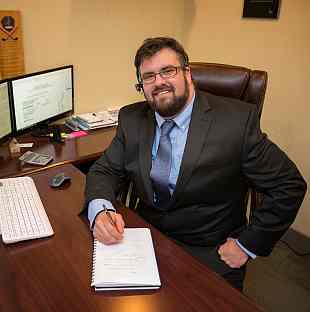 Greg Rogers, a star football player for both high school and college, graduated from William Jewel in May of 2003. He entered the business world in Sales and Advertising until landing a career as an insurance agent with Farm Bureau in Grove, Oklahoma in 2005.

He is a proud fourth-generation insurance agent, an honorary title he shares with his close cousin and co-owner, Grady Gamble.

In March of 2012 Greg left Farm Bureau to join Grady and became part owner of GR Insurance Associates.
Greg and his lovely wife of 11 years, Abranda Fay Rogers, have four wonderful children: Isaac, 9, Micah, 5, Mercy, 3, and Zeke, 1. When he's not helping clients and doing good deeds, he spends time with his family. He also plays golf and tennis, and enjoys reliving his "younger" youth by watching and playing fantasy football.
Those who know Greg know he is a caring and patient person wrapped together with an enthusiasm that screams "I love people," which has made him one of the most successful agents in the area.